Forscolabs Exclusive Distributor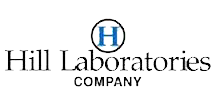 Sale of equipment for Chiropractor, Osteopath, physiotherapist, Podiatry...

Forscolabs offers tables Hill Laboratories equipment of high quality that will make you the best services to treat your patients.

Hill Laboratories Company is a family owned business since 1945. Starting in the late 1930's, Benjamin Hill and his son Ben started a business in search of therapeutic treatment methods for elderly, arthritic patients. They experimented with several ideas with varying levels of success until they eventually developed the Hill Anatomotor Roller-Massage/Traction Table. The Hills found that their new invention brought real relief for certain arthritic symptoms but what really surprised them was the interest that therapists and doctors began to take in their table for treating several other common and chronic conditions. Within a few years, the Hill Anatomotor established a trusted name in the realm of therapeutic healthcare and non-surgical treatment.
---
Hill Laboratories Medical materials and Equipment
(Look Hills factory in this rockin' one minute video!!)